News:
IKS designed new Martin Parr catalogue
In occasion of the largest Martin Parr Retrospective in Germany at NRW-Forum Duesseldorf, Martin Parr created a new and touching series on German Allotment Gardeners. The catalogue was edited by Ralph Goertz, curator of the exhibition. Concept and design was made by IKS in co-operation with the Martin Parr studio. Many thanks!
Published by Koenig Books, London
News:
Ralph Goertz curates major exhibit on Martin Parr
First Retrospective in Germany
19 July - 10. November 2019
NRW-Forum Düsseldorf
The director of the IKS, Ralph Goertz, curates the first retrospective on the exceptional british photographer Martin Parr in Germany. Martin Parr came to Duesseldorf in 2018 for four days to shoot a new series on German Allotment Gardeners. Next to his famous series like Bad Weather, The Last Resort, Mexico, Luxury, Life's a Beach, Common Sense and Thinking of England, the new series Kleingärtner will be part of the Martin Parr Retrospective at NRW-Forum Duesseldorf. After exhibitions on Joel Meyerowitz, Peter Lindbergh and Garry Winogrand, curator Ralph Goertz is proud to present Martin Parr as another master of photography in Duesseldorf ... But more is not yet revealed.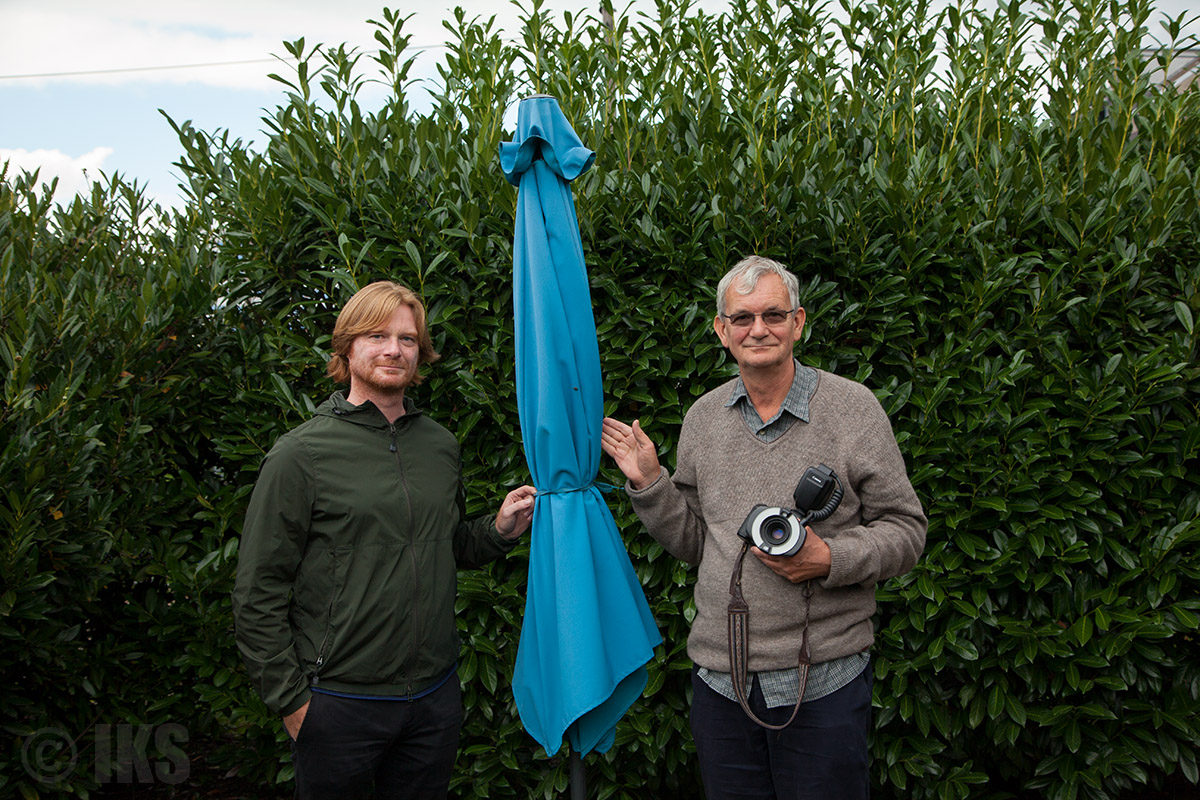 photo: Dirk Rose © IKS-Medienarchiv
News:
Thomas Rentmeister at the Kunstverein Ruhr
PUTPUTPUT
June 17 to September 8, 2019
The plastic work of the living in Berlin and teaching in brown silence Thomas Rentmeister is characterized by its unorthodox, as well as highly sensitive use of materials. He became known for the meaningful use of everyday materials such as Penatencreme, Nutella and potato chips, as well as the convincing sculptural use of used white refrigerators. There is always a new surprising sense dimension that builds on the familiar objects and materials and yet opens up a hitherto hidden access to the world. Thomas Rentmeister plans an installation made of expanded metal based on the space and its inner city location.
We met the artist during the installation of his new work for an interview.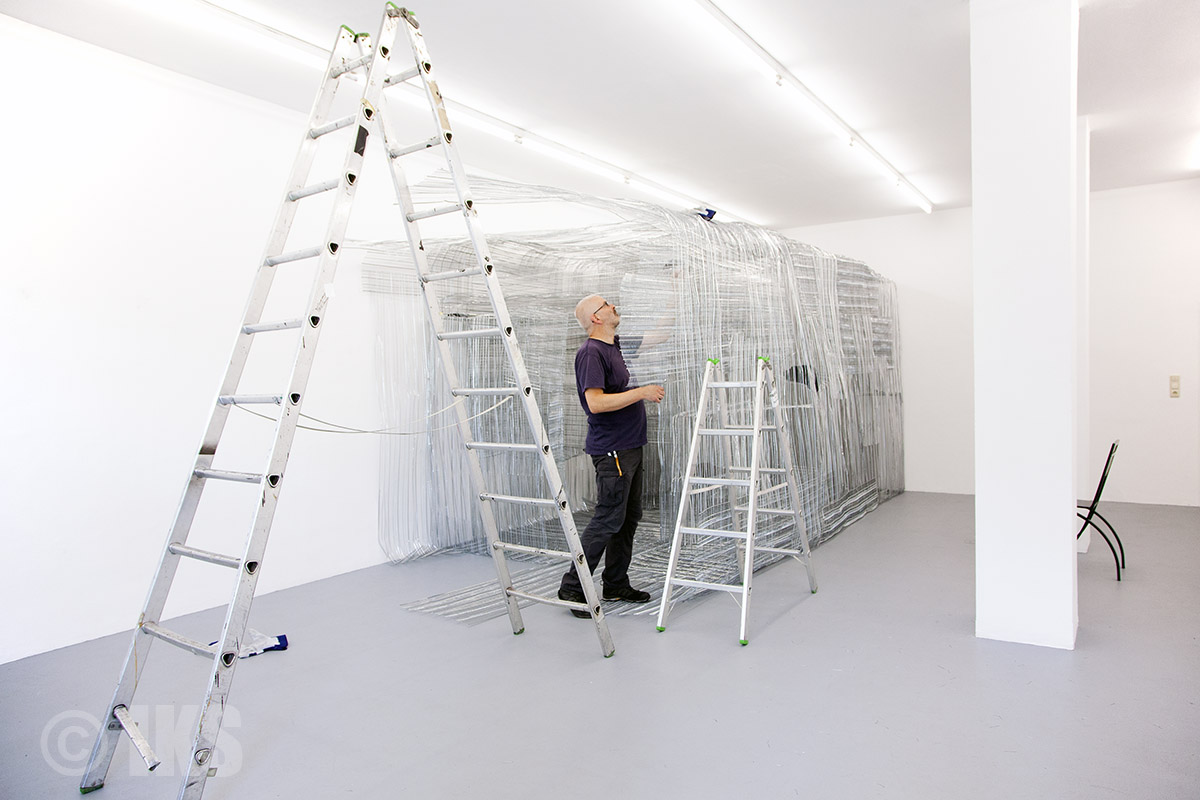 photo: Ralph Goertz © IKS-Medienarchiv
News:
IKS invited to Photo Festival Athen
13 June - 28 July 2019
Benaki Museum Athen
We are very proud that the catalogue of the exhibition "Two Rivers. Joachim Brohm / Alec Soth" was announced as the finalist of the "Photobook Exhibition" as part of the PHOTO FESTIVAL ATHEN. The book will be exhibited from 13 June till 28 July at the Benaki Museum in Athen.
Design and concept was created by Ralph Goertz, director of IKS, and produced by the IKS.
News:
Curator's tour by Ralph Goertz
"Two Rivers. Joachim Brohm / Alec Soth"
01. and 20. Juni, 12am.
NRW-Forum Düsseldorf
Curator Ralph Goertz leads through the exhibition "Two Rivers. Joachim Brohm / Alec Soth" and will tell a lot of interesting facts about the two photographers and the medium of photography in addition to anecdotes.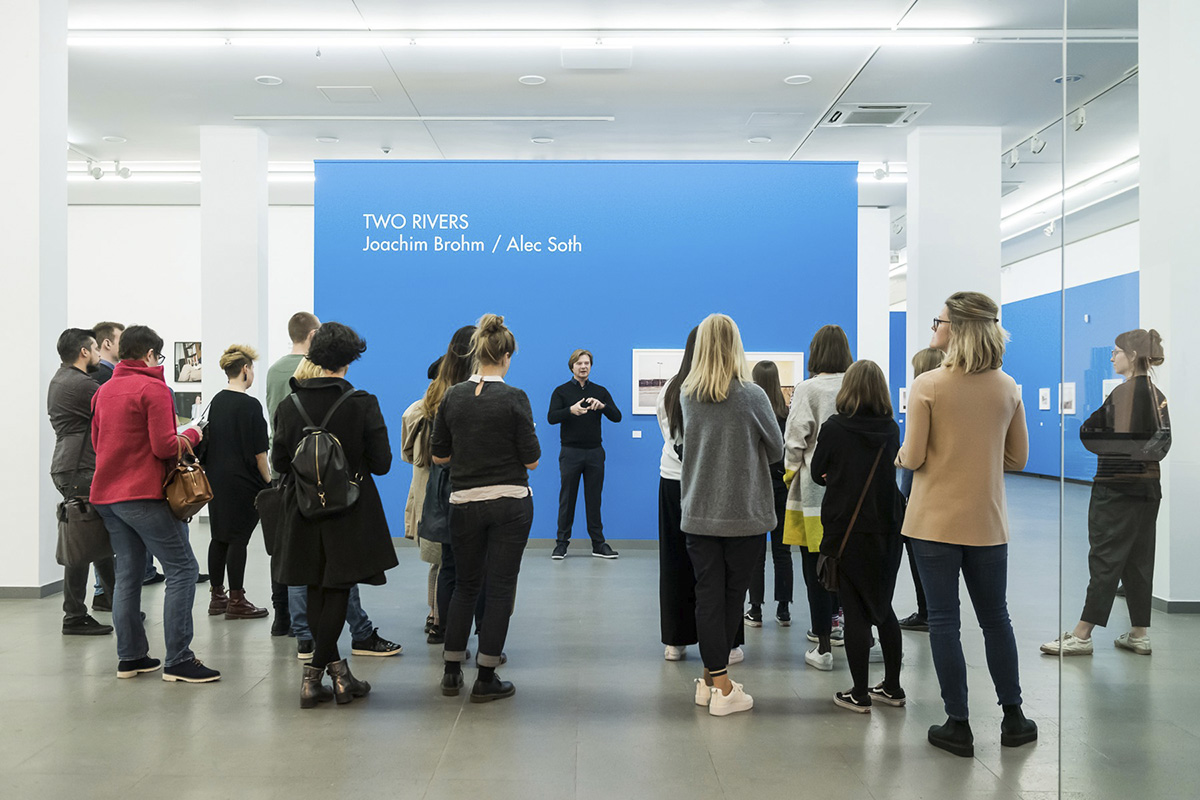 photo © Katja Illner / NRW-Forum
News:
IKS producing trailer for Museum Folkwang
Virginia Lee Montgomery
THE PONY HOTEL
9 May – 23 June 2019
In the series 6 ½ Weeks Museum Folkwang presents the first institutional solo show by Virginia Lee Montgomery (born 1986) to be held in Europe. Her video piece PONY HOTEL (2018) brings together symbolically charged elements in various combinations and interactions that open up a multitude of associations: a hand with manicured finger Danish pastry, white syrup drops onto a watch, braids in several variations – sometimes made of blond or coloured strands, other times suspended as if bodiless – develop a life of their own. The pony tail is the key protagonist in PONY HOTEL and simultaneously visualizes an actual aspect of Montgomery's own work. Aside from her work as an artist Montgomery freelances as a graphic facilitator and travels throughout the United States to conferences where she provides the live visualization. She often uses the hotel room she stays in as the setting for her videos. Then in the studio in a fast edit she combines the sequences with an unusual soundtrack that consists of a mixture of background noises and sounds from nature. The resulting interplay of audio and visual elements produces an enigmatic, surreal atmosphere.
Isabel Hernandez met the artist for an interview.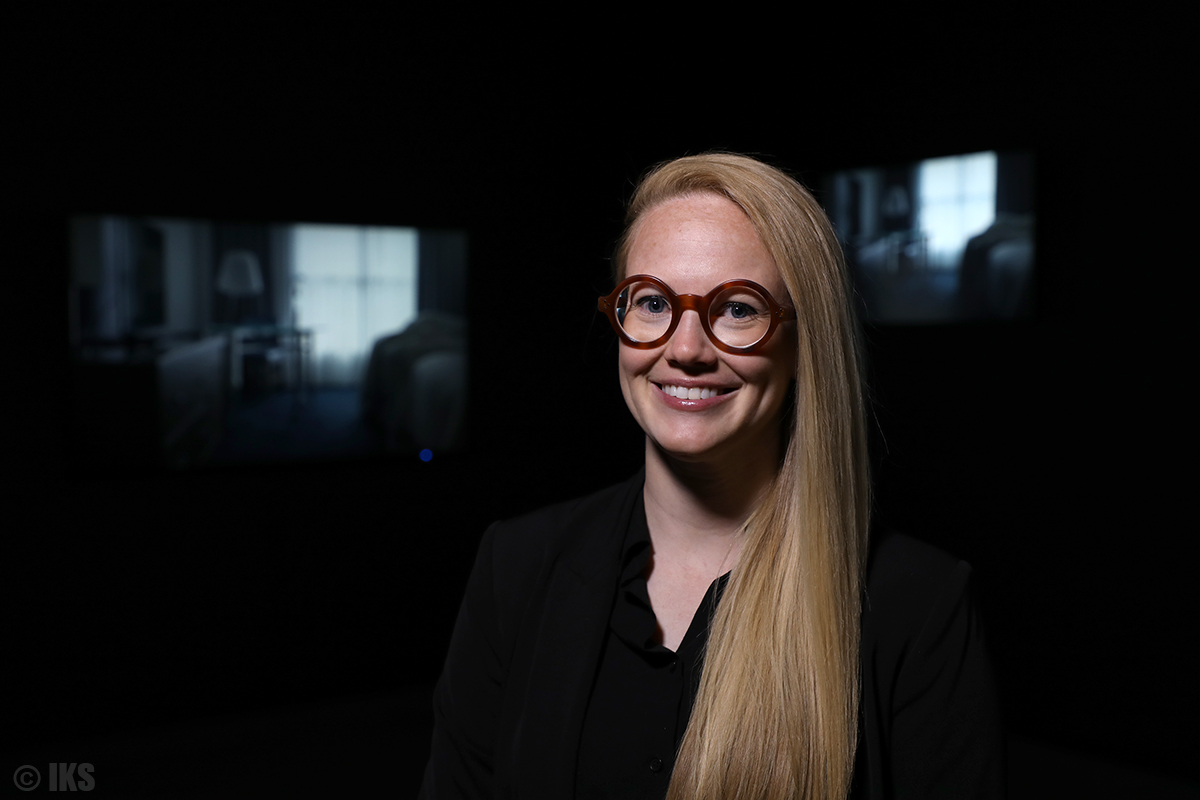 photo: Isabel Hernandez © IKS-Medienarchiv
News:
Andreas Schmitten at Philara Collection
The Duesseldorf based artist Andreas Schmitten is on view at Philara Collection till 16 June 2019. This video is the second cooperation between Philara and the IKS.
Andreas Schmitten develops his sterile architectural hybrids from urban borrowings, model making and set design. He transforms windows and shop fronts, the skeleton to every urban city, into sculptural stagings. They do not hide their anthropogenic construction, but highlight a humane blank space.
Schmitten combines coloured fabric arrangements with glossy or dull artefacts, that resonate with profane objects or works of historical art pieces.
News:
Opening of Two Rivers a great success
Two Rivers: Joachim Brohm / Alec Soth in the NRW Forum 29 March - 7 July 2019
"This exhibition by Joachim Brohm and Alec Soth in the NRW Forum is sensational."
Helga Meister, Westdeutsche Zeitung, 29.03.2019
After more than two years of preparation, on 28.03. the exhibition "Two Rivers: Joachim Brohm / Alec Soth" opens at the NRW-Forum Düsseldorf. The exhibition was curated by Ralph Goertz, head of the IKS, as a dialogue between two internationally known photographers and shows a total of 10 series by Joachim Brohm and Alec Soth.
Thank you for the wonderful opening!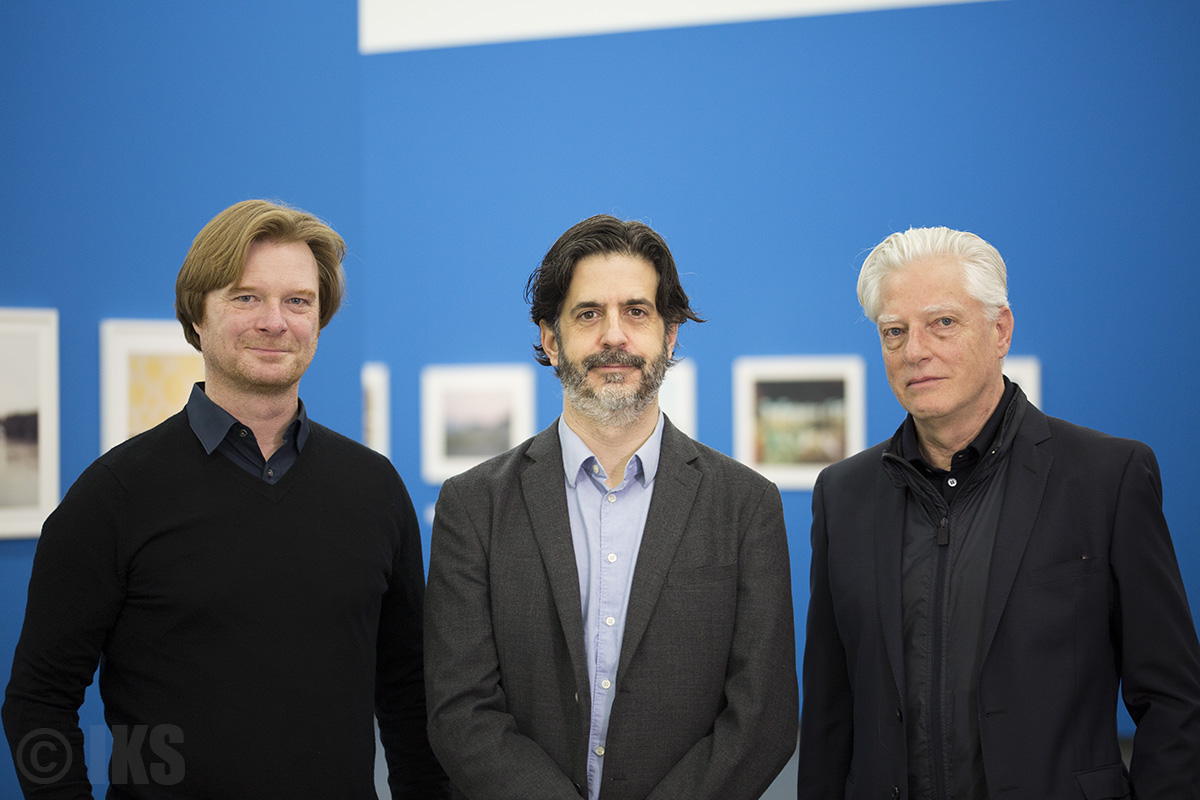 frtl: Joachim Brohm, Alec Soth, Ralph Goertz
Photo: Isabel Hernandez © IKS-Medienarchiv
News:
New documentary on Alec Soth
Alec Soth's first major publication "Sleeping by the Mississippi" counts as one of the most important series of contemporary photography.
In occasion of the exhibition "Two Rivers. Joachim Brohm / Alec Soth", curator and filmmaker Ralph Goertz met the artist at his studio in St. Paul and was allowed to accompany him while he was working with his 8x10 camera.
At his studio Soth presented his famous series like Songbook and Niagara. He talked about his work, his artistic approach and how he reflects the media itself. A very rare inside view!
Published with Koenig books, London.
ISBN: 978-3-96098-542-6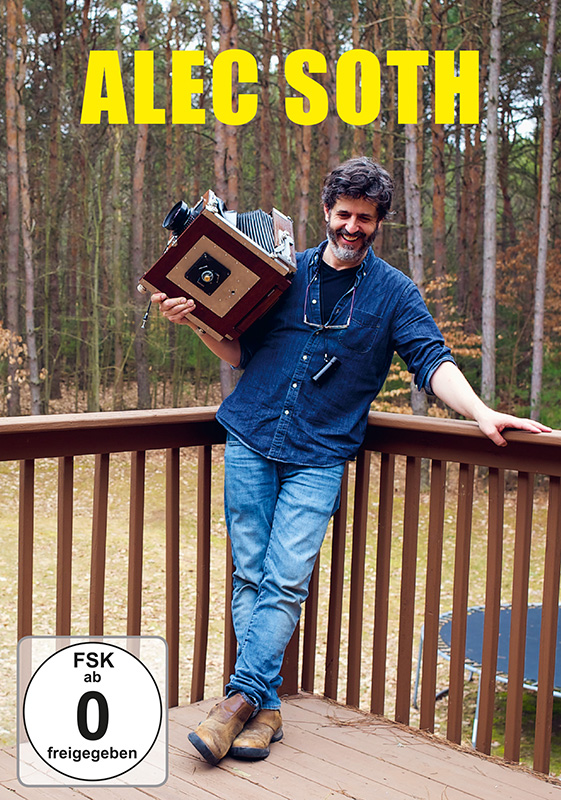 News:
Ralph Goertz presents Alec Soth and Joachim Brohm at NRW-Forum
After two years of preparations the exhibition "Two Rivers: Joachim Brohm / Alec Soth", conceived and curated by Ralph Goertz (head of the IKS) will open on March 28th, 2019 at 7 pm at NRW Forum Düsseldorf. With a total of 10 series by the two internationally renowned photographers, the exhibition combines also two of the most important photographic positions of artistic documentary photography. On view are "Sleeping by the Mississippi", "Niagara", "Songbook" and "Tokyo, 2015" by Alec Soth and the series "Ruhr", "Culatra", "Ohio", "Typology", "Dessau Files "and the world premiere of "Flash Ohio" a portrait series from 1983/84 by Joachim Brohm.
Contemporary photography at the highest level!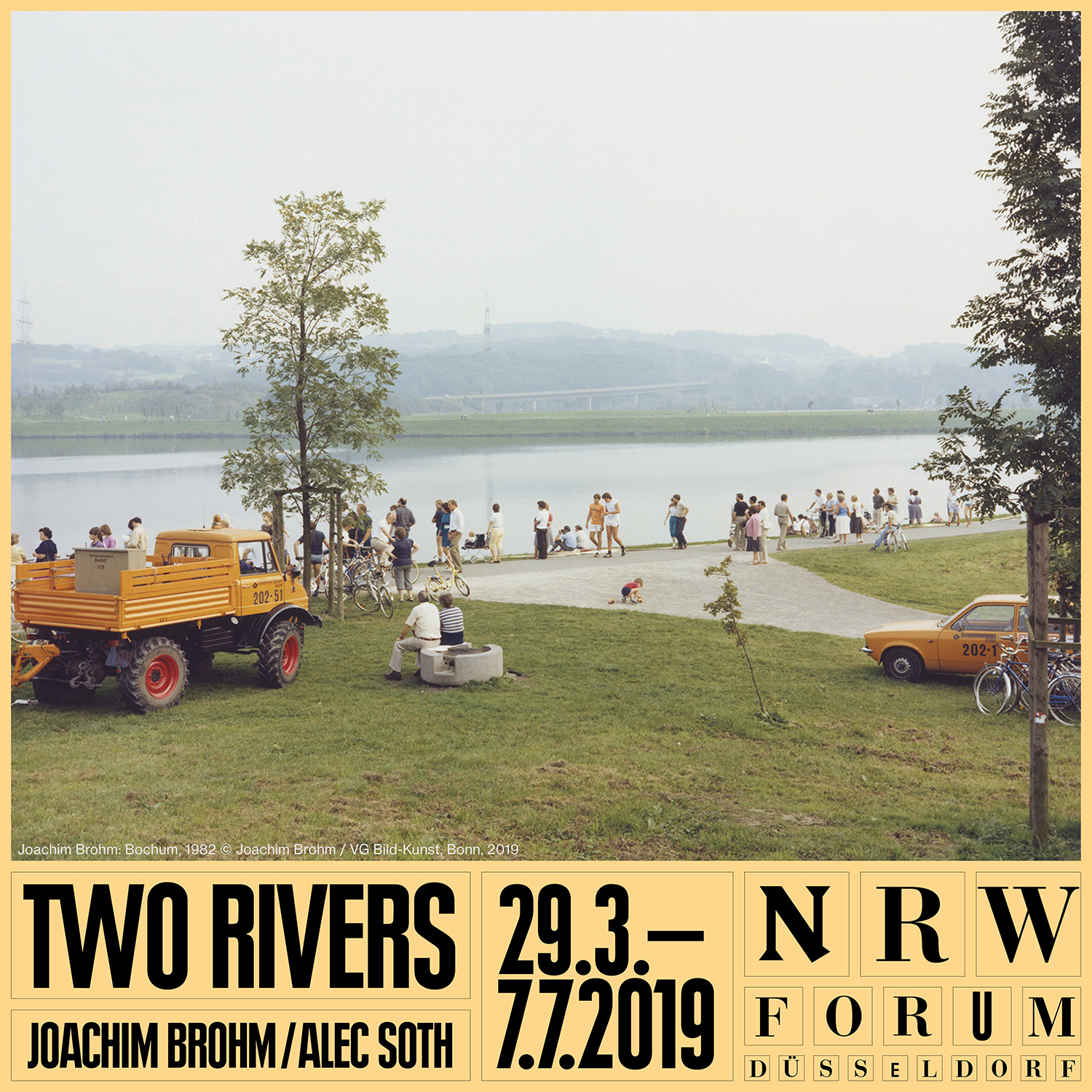 News:
IKS and Philara Collection starting collaboration
The Düsseldorf based Philara collection is considered one of the most important collections of young and contemporary art in Germany. Gil Bronner, collector, and Ralph Goertz, head of the IKS, have agreed on a collaboration that focuses primarily on the cinematic documentation of the exhibitions at the Philara Collection. Right at the beginning of the cooperation, Ralph Goertz and Isabel Hernandez met the German photo artist Ricarda Roggan at her exhibition "Ricarda Roggan, Ex Machina".
We are glad about the collaboration!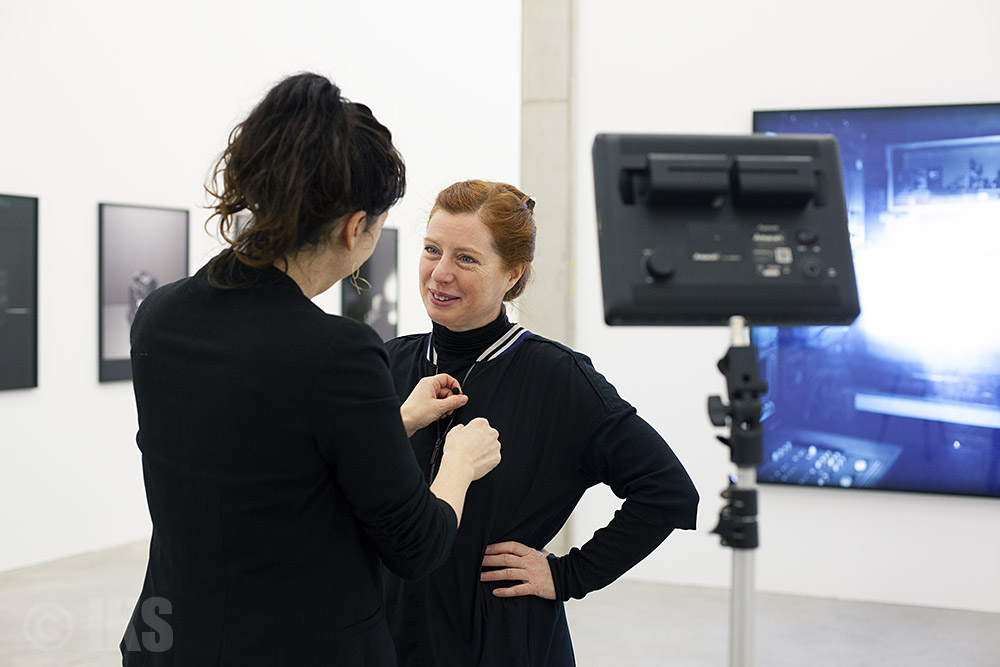 Isabel Hernandez mit Ricarda Roggan
photo: Ralph Goertz
News:
IKS at Arp Museum Bahnhof Rolandseck
Two documentaries by Ralph Goertz
The Arp Museum Bahnhof Rolandseck presents two films of the IKS at the exhibition "Otto Piene. Alchemist und Himmelsstürmer" from 17 March, 2019 - Jan. 05, 2020. We are especially proud that our cinematic documentation of the "Proliferation of the Sun" and the documentary "Otto Piene: Between Fire and Light" by Ralph Goertz will be shown as an installation. Ralph Goertz, head of the IKS, accompanied Otto Piene with the camera for over 15 years and created a unique document about the co-founder of the ZERO Group. The exhibition catalog also contains numerous photo documents from the IKS archive, which will be published for the first time.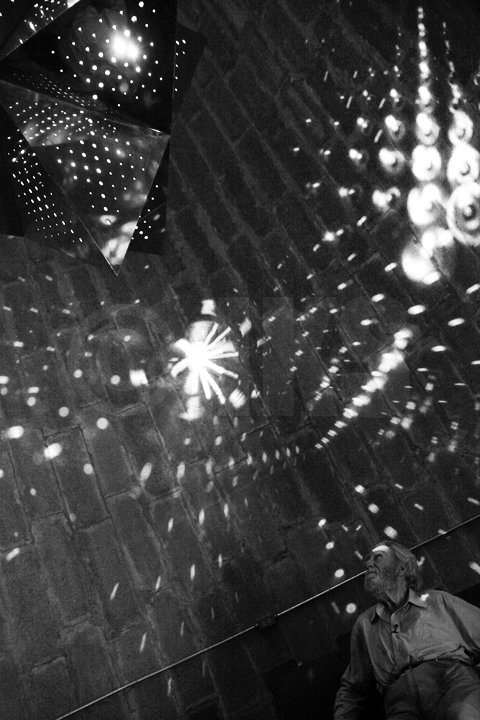 Otto Piene at his Silo in Groton, Massachusetts
Photo: Ralph Goertz © IKS-Medienarchiv
News:
IKS at Fundación Juan March in Madrid
The Madrid based Fundación Juan March presents a rare film document by IKS at their exhibition "Playing Art. Education, Art and Design" (22 March - 23 June 2019). The short film "STUDIO PIET MONDRIAN" was filmed at the Mondriaanhuis Amersfoort, where they made a copy of the original studio by Piet Mondrian in Paris.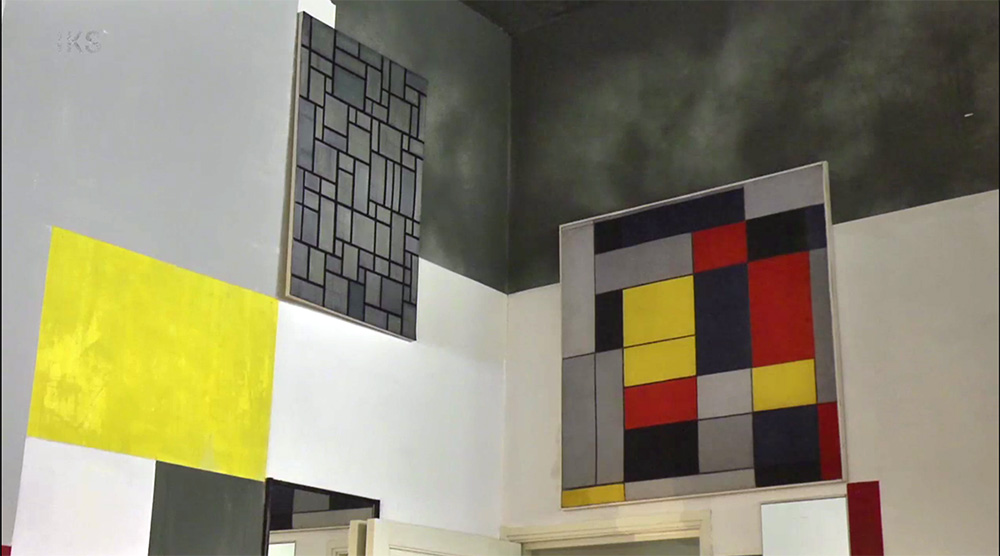 News:
IKS produce Trailer for Museum Kunstpalast
"TOO BEAUTIFUL TO BE TRUE" - The Young Rhineland
7 Feb. - 2 June 2019
In the "Junge Rheinland", artists and intellectuals from a wide range of disciplines gathered to provide a forum for the cultural scene after the lost war and to promote networking with artists from other regions in Germany and Europe. The protagonists included the painters Gert Wollheim, Arthur Kaufmann, Adolf Uzarski, Max Ernst and Otto Dix. Art historians such as Karl Koetschau and Walter Cohen and the art dealers like Alfred Flechtheim and Johanna Ey were in close contact with this association.
The IKS was asked to produce various digital film formats for the website, social media and the Youtube channel of the Museum Kunstpalast. Thank you!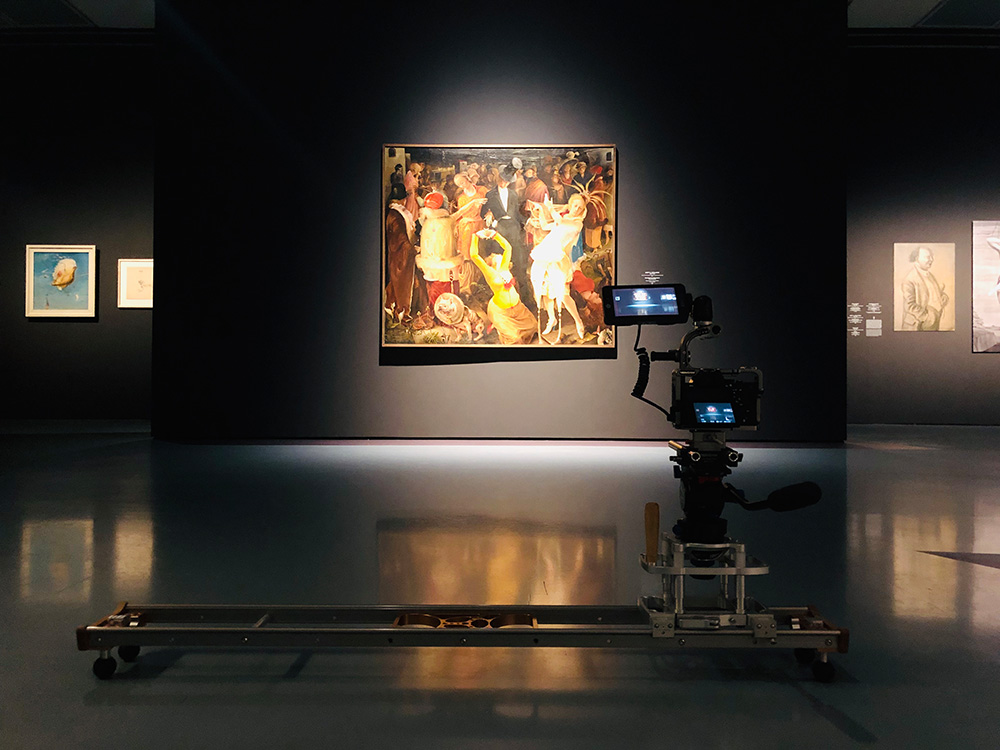 News:
Ed Atkins at K21 Duesseldorf
"Ye Olde Food"
23.02. – 16.6.2019
Ed Atkins (*1982, Oxford) is at the vanguard of a new generation of artists reflecting on the profound changes in our reality caused by the rapid development of digital media. He gained critical acclaim for his computer-generated animations, in which he questions the promises, potential, and ideologies of the technologies he uses. In evocative videos with compelling soundtracks, he addresses existential themes such as love, death, and illness, and considers how desire, melancholy, and transience are experienced today in view of their increasingly digital abstraction.
Ralph Goertz met the artist for an interview. Many thanks!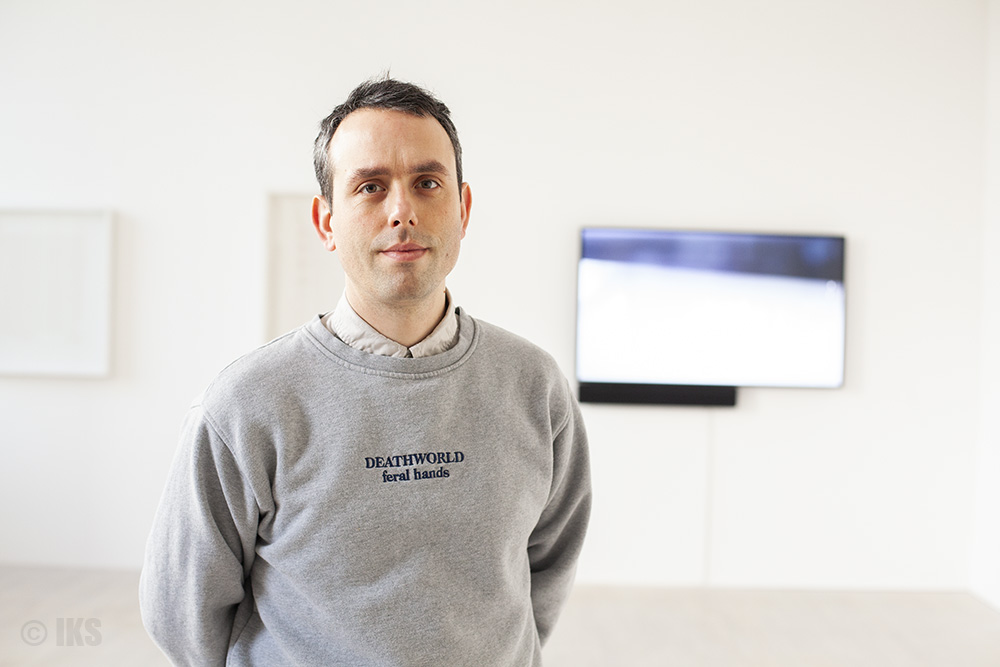 photo: Ralph Goertz © IKS-Medienarchiv
News:
IKS commissioned by Museum Folkwang
Marge Monko
Diamonds Against Stones
22 February – 5 May 2019
In her photographs and installations, the Estonian artist Marge Monko (born 1976) sheds light on the multi-layered relationships between art and design. Visual promises made in recent decades by ads for luxury goods serve her as a foil. What are the different desires that are evoked and amplified by different visual languages? How do the codes behind them function, if we regard them from feminist and psychoanalytic perspectives? Through the act of re-photographing and re-staging, Marge Monko transforms applied photographic practices into artistic assertions. Besides the space of the museum, which Monko fills with around 30 photographic works and videos, the artist has taken this exhibition as an opportunity to conceive an expansive photographic work to be realised in public.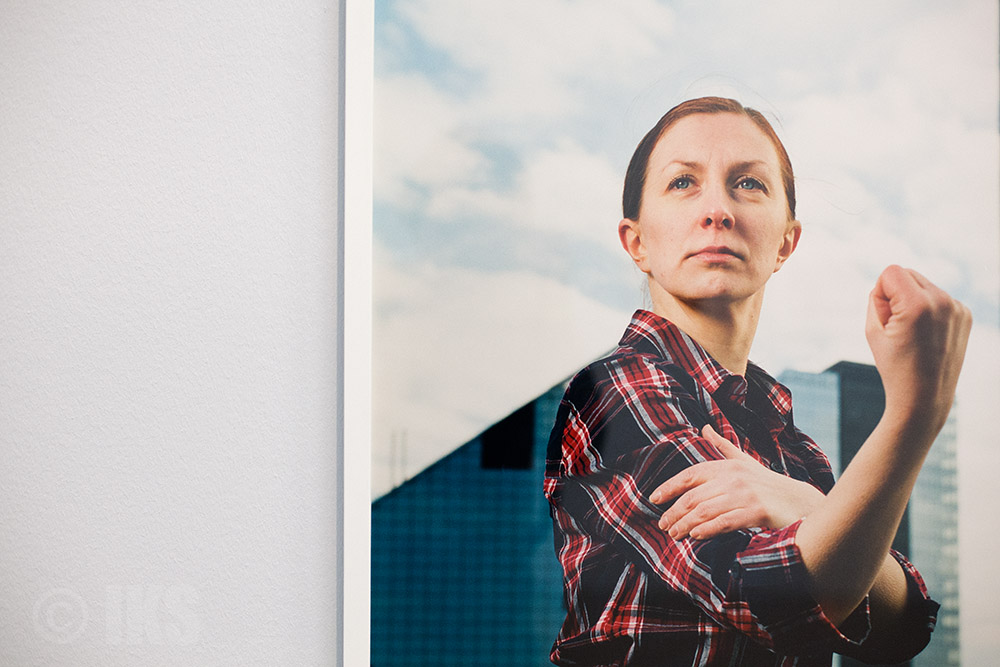 photo: Ralph Goertz © IKS-Medienarchiv
News:
IKS produce film on "Blockbuster"
Commissioned by the Von der Heydt Museum in Wuppertal, the IKS is producing a film (directed by Ralph Goertz) on the exhibition "Blockbuster Museum" in collaboration with Gerhard Finckh. This exclusive tour explores questions such as "How does an exhibition, a collection presentation come about?" and "What can afford museums for a modern, open society?".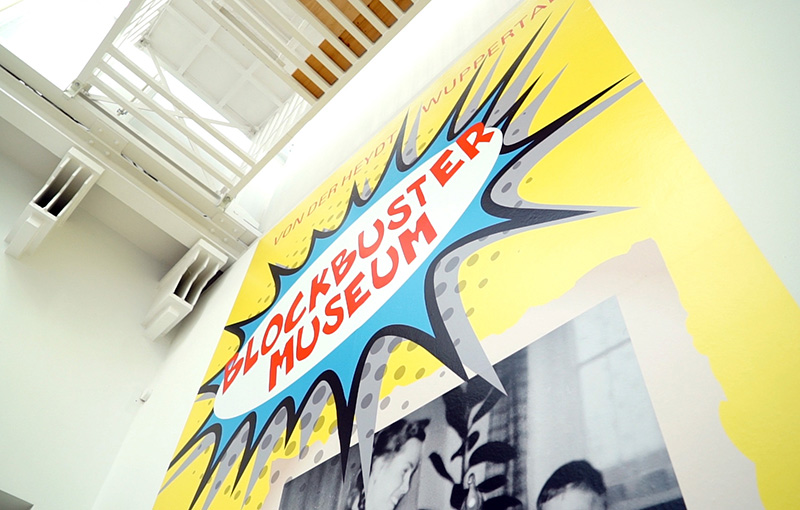 News:
IKS goes Lenbachhaus Munich
Documentary on Jalensky/Werefkin
On 22 Oct. 2019 the Lenbachhaus Munich opens their exhibition "Soulmates" as a close cooperation with the Museum Wiesbaden.
Alexej von Jawlensky (1864-1941) and Marianne von Werefkin (1860-1938) occupy a prominent place in art history as one of the avant-garde's pioneering artist couples. They were among the founders of the Neue Künstlervereinigung München, the artists' association established in 1909 from which the Blue Rider seceded two years later. A leading thinker (Werefkin) and source of important creative impulses (Jawlensky) in these circles, the two also made art history, individually and as a couple, with vital contributions to the birth of modernism in the early twentieth century. Exhibitions surveying the two artists' groups have illuminated Werefkin's and Jawlensky's roles and their oeuvres have been presented in extensive solo retrospectives. Yet remarkably, their partnership in life as well as art, which lasted for more than a quarter-century, from 1893 until 1921, has never been the subject of a focused exhibition.
The IKS and Ralph Goertz were asked by the curators Annegret Hoberg (Lenbachhaus) and Roman Zieglgänsberger (Museum Wiesbaden) to produce a documentary on the two artists. Many thanks!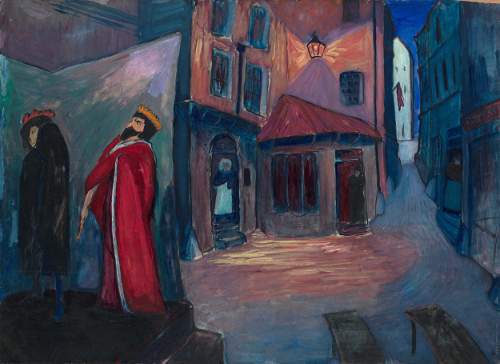 Marianne von Werefkin
In die Nacht hinein, 1910, Städtische Galerie im Lenbachhaus und Kunstbau München
News:
Preview 2019
Focus on Photography
The IKS is focussing on photography in 2019 and will produce two major exhibitions and three documentaries.
On 28 march 2019 the exhibition "Two Rivers: Joachim Brohm / Alec Soth", curated by Ralph Goertz, will be opened. On 18 July the curator Ralph Goertz will present the first retrospective in Germany on Martin Parr with a new series on gardeners. Both at the NRW-Forum Düsseldorf.
The documentaries on international photographers will be presented after four years of production in 2019: ALEC SOTH, JOACHIM BROHM and TIMM RAUTERT. These publications will underline the expertise in photography by Ralph Goertz and the IKS. Now the IKS is one of the imnternational leading companies in producing documentaries on contemporary photography.
News:
Ralph Goertz presents Alec Soth and Joachim Brohm in Düsseldorf
Two Rivers - Alec Soth / Joachim Brohm
starting on 29 March 2019 at NRW-Forum Düsseldorf
Two photographers, two rivers: The exhibition "Two Rivers" presents the most important photographic groups of works by the German artist Joachim Brohm and the American photographer Alec Soth. In a world premiere, the exhibition unites works from a total of ten series, including Alec Soth's main works "Sleeping by the Mississippi", "Niagra" and "Songbook" and Joachim Brohm's famous "Ruhr" and "Ohio" series.
The exhibition focuses on Alec Soth's series "Sleeping by the Missisippi" and Joachim Brohm's series "Ruhr", which portray people on the periphery of the rivers. What connects the two is a documentary-artistic view that identifies them as sensitive documentarians of their social environment.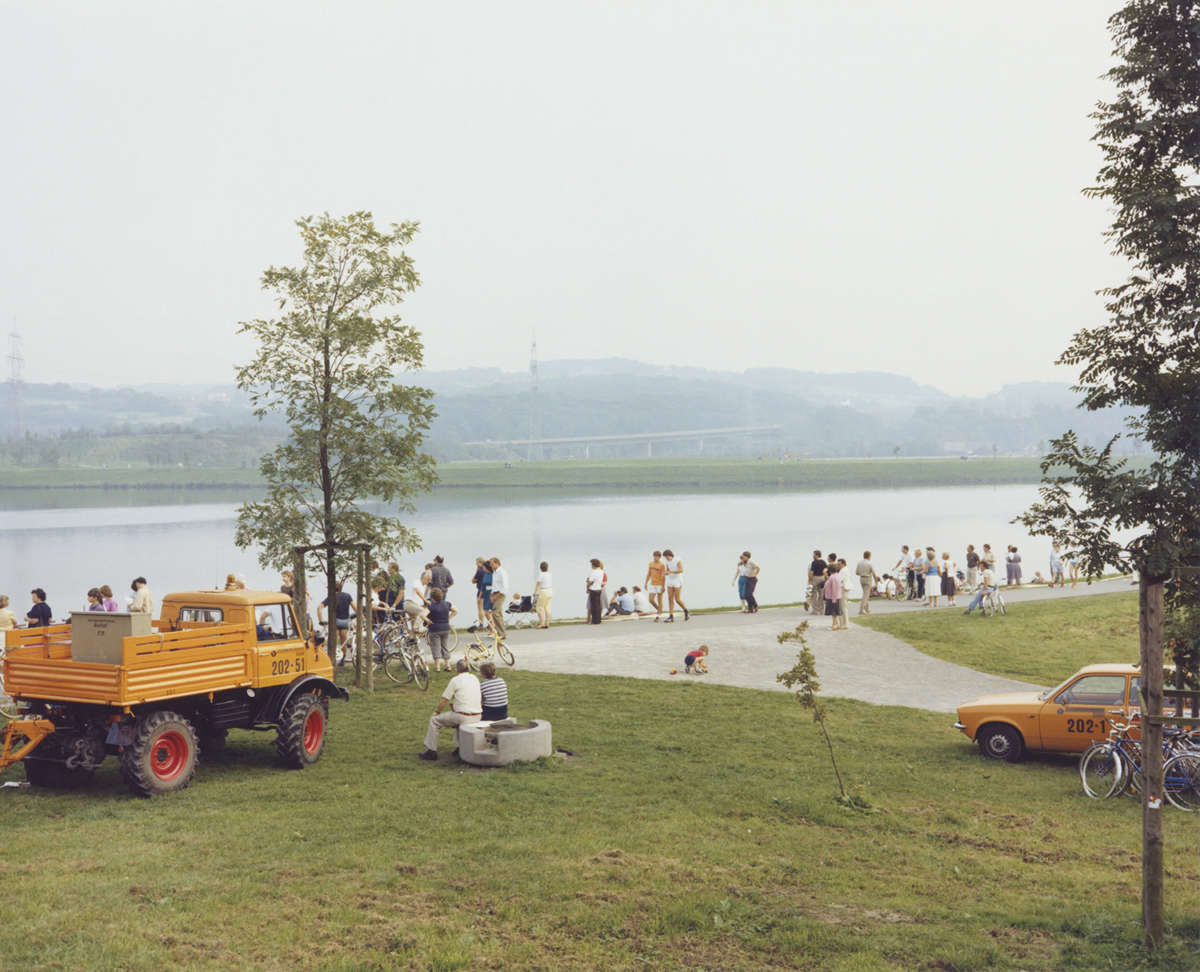 Joachim Brohm: Bochum, 1982 © Joachim Brohm / VG Bild-Kunst, Bonn, 2018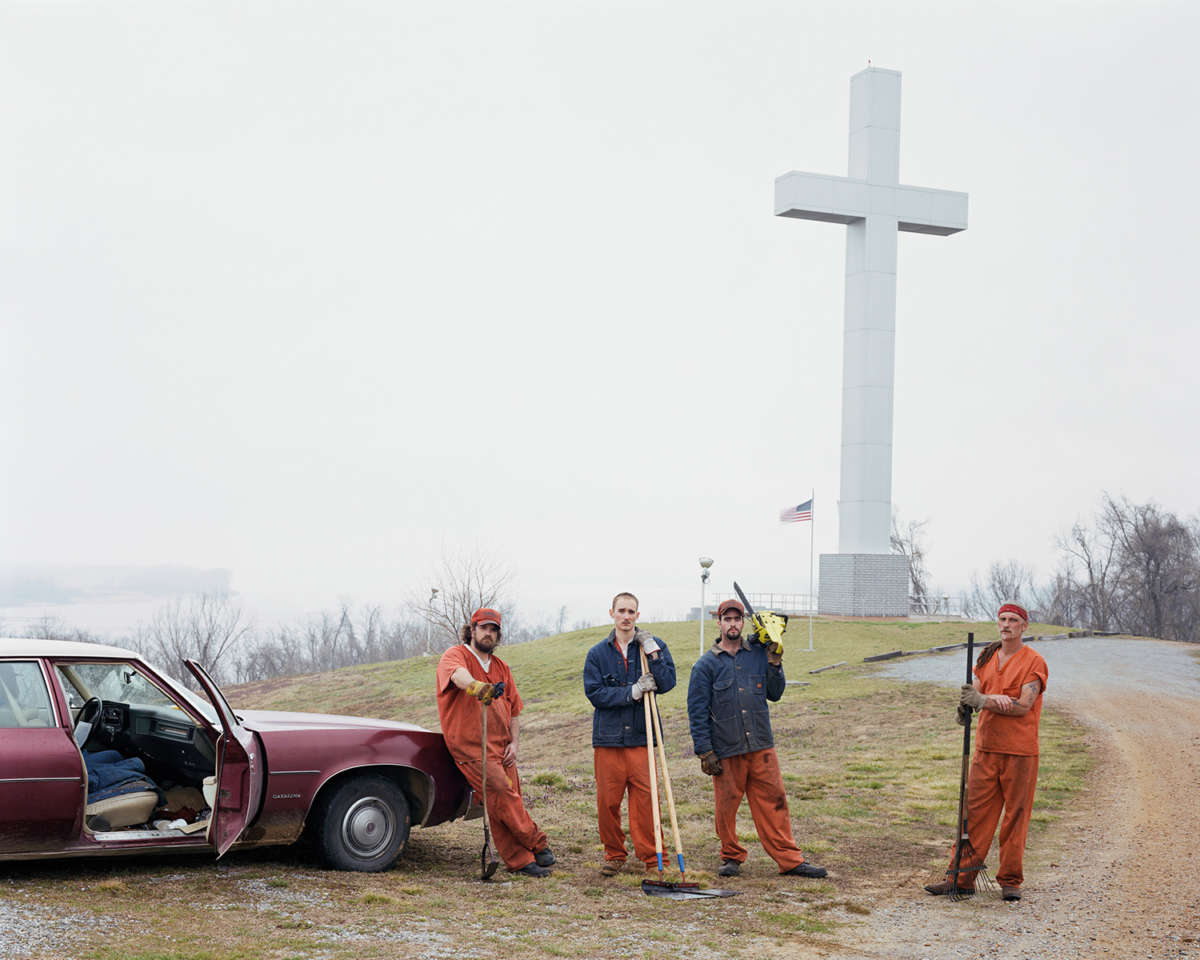 Alec Soth. Frankie, Fort Jefferson Memorial Cross, Wickliffe, Kentucky © Alec Soth / Magnum Photos
News:
Kicken Collection goes to Museum Kunstpalast
The city council of Düsseldorf decides to buy the collection of the gallery Kicken (Berlin) for the Museum Kunstpalast. A total of 3039 photographs from the 19th and 20th centuries brings the Kunstpalast up to one of the most important photo locations in Germany. With this collection the Kunstpalast and Düsseldorf have an important collection of photographs covering the history of photography from 1840 to 1990 with outstanding works. Congratulations!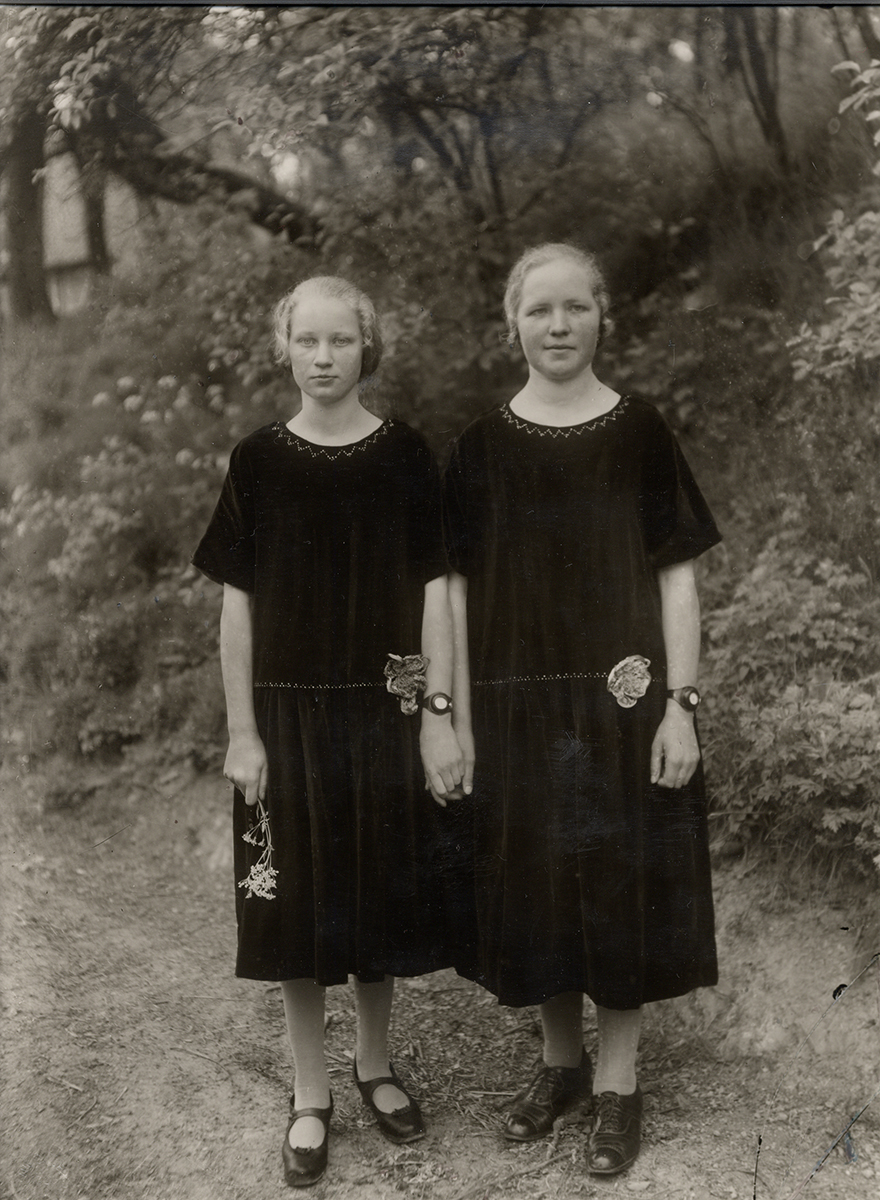 August Sander (1876 – 1964), Bauernmädchen, 1928 (Abzug 1980 von Gunter Sander), Silbergelatineabzug, 27,6 x 20,8 cm, Kunstpalast, Düsseldorf © Die Photographische Sammlung/SK Stiftung Kultur – August Sander Archiv, Köln; VG Bild-Kunst, Bonn 2018
News:
IKS documentaries at Institute for Modern Art
The Institute for Modern Art in Nürnberg are asking for three documentaries by Ralph Goertz on Claes Oldenburg, Tony Cragg and Hans-Peter Feldmann for their archive. Many thanks!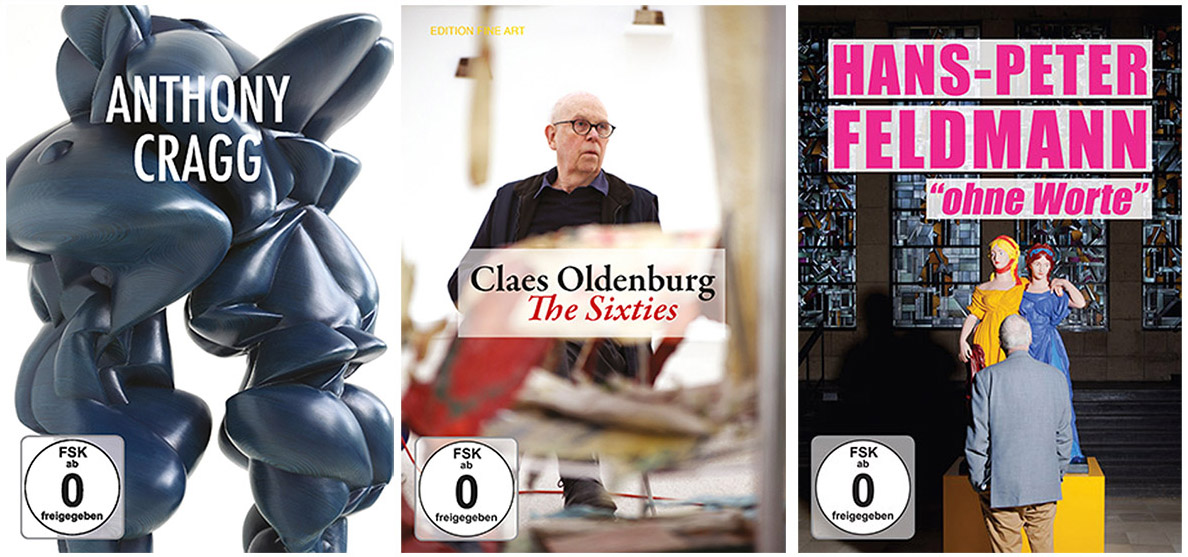 News:
Andreas Gursky receives Art Price in Duesseldorf
Andreas Gursky receives the "Großer Kulturpreis" 2018 of the Sparkassen and Giroverband at the Kunstsammlung Nordrhein-Westfalen / K21 Ständehaus. Camillo Grewe received an award for young talents. Congratulations!
For this occasion, the IKS presented - as an introduction - unreleased footage from the upcoming documentary by Ralph Goertz on Andreas Gursky.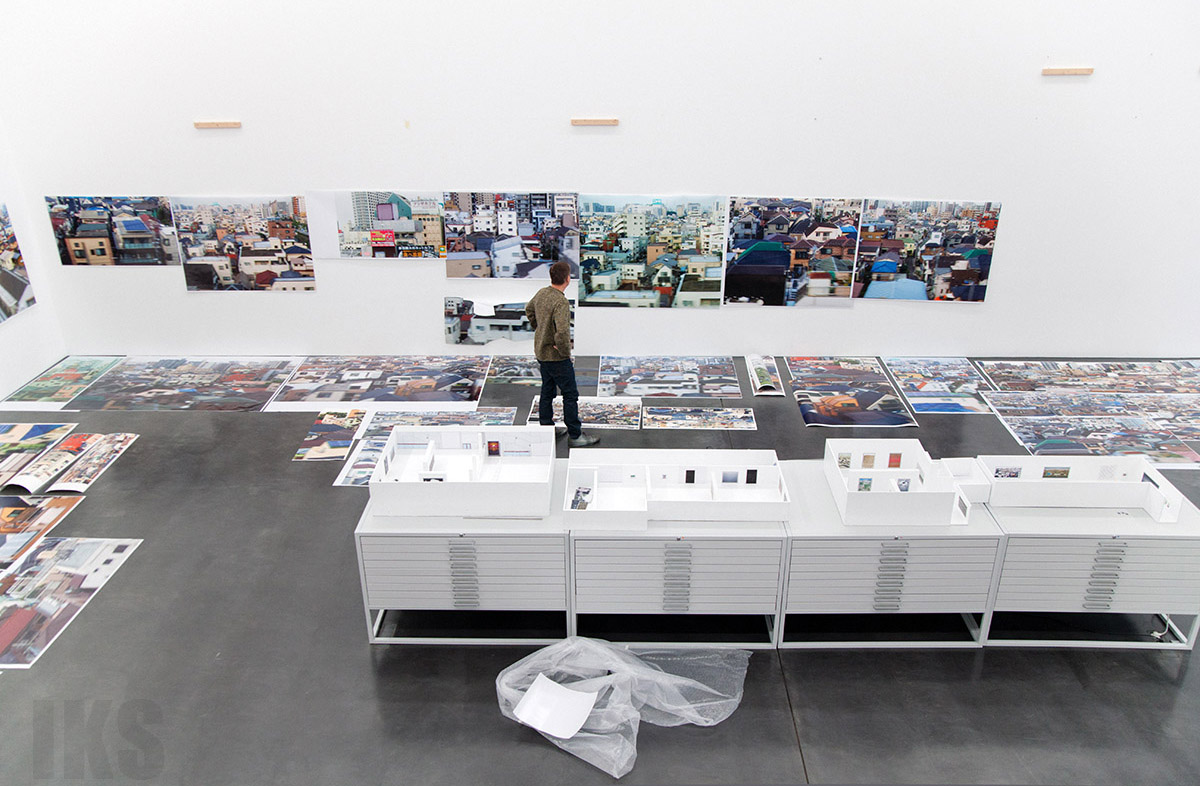 photo: Ralph Goertz © IKS-Medienarchiv
News:
Three films of the IKS at the Getty Institute
Following the visit by Ralph Goertz, director of the IKS, the Getty Institute in Los Angeles three documentary films by the IKS on Candida Höfer, Thomas Ruff and Thomas Struth were taken to the public library of the Getty Institute. These three films form the thematic focus in dealing with the Düsseldorf photography school and contemporary photography and were presented at international film festivals in Toronto, Linz, Calgary, Florence, Krakow and others. Thank you!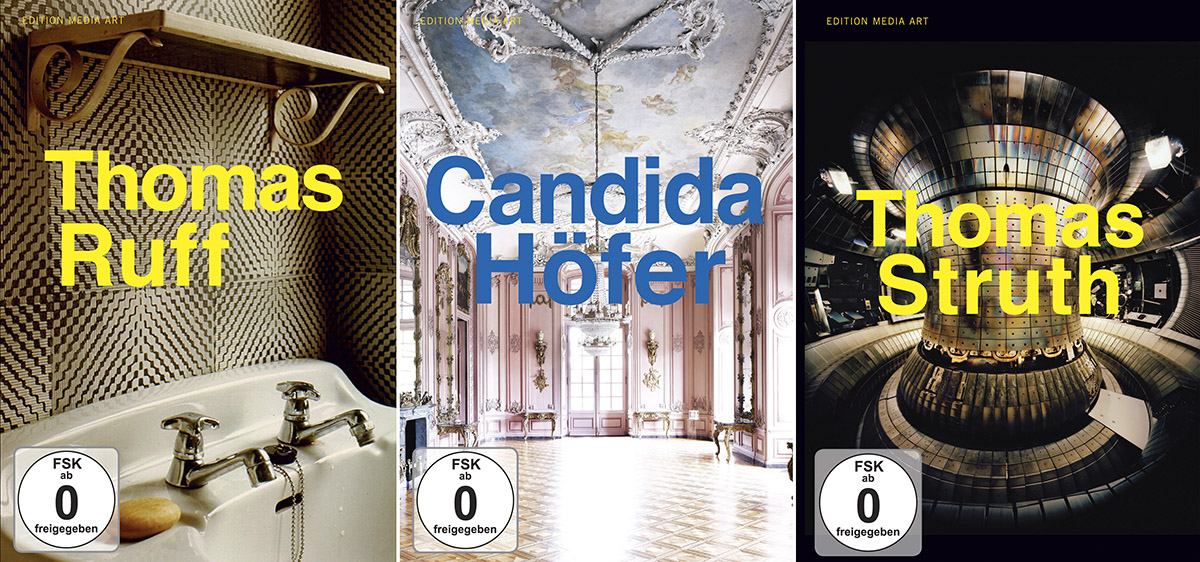 News:
Meeting with Martin Parr and Bruce Gilden
Martin Parr Foundation, Bristol
For his first Retrospective exhibition in Germany curator Ralph Goertz visited Martin Parr in his Foundation in Bristol to make the selection of the new series. He also met the famous street photographer Bruce Gilden who is invited for an artist talk at the Martin Parr Foundation. What a great come together!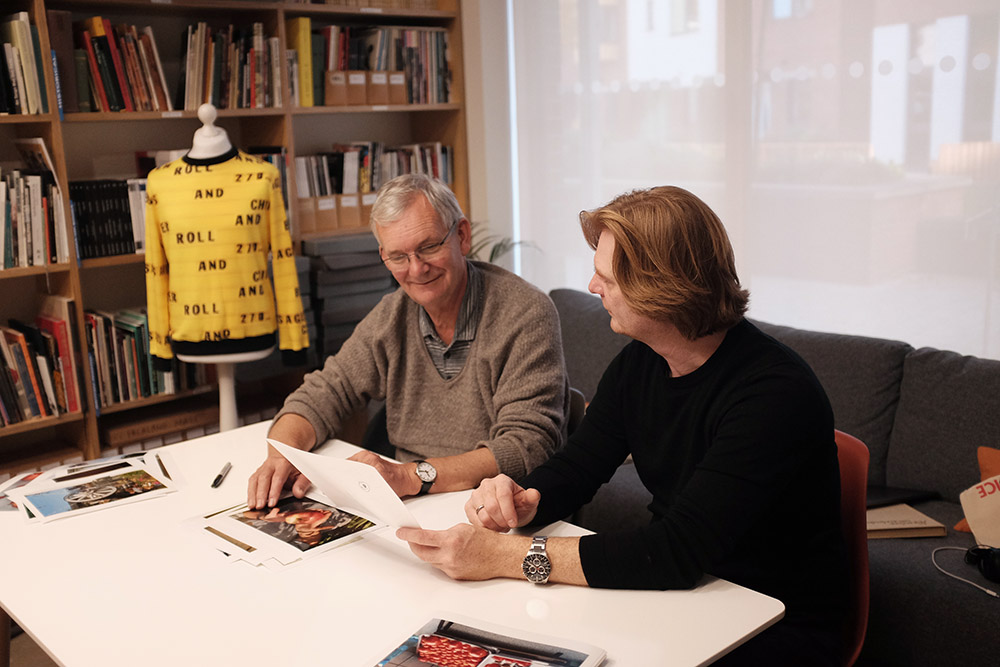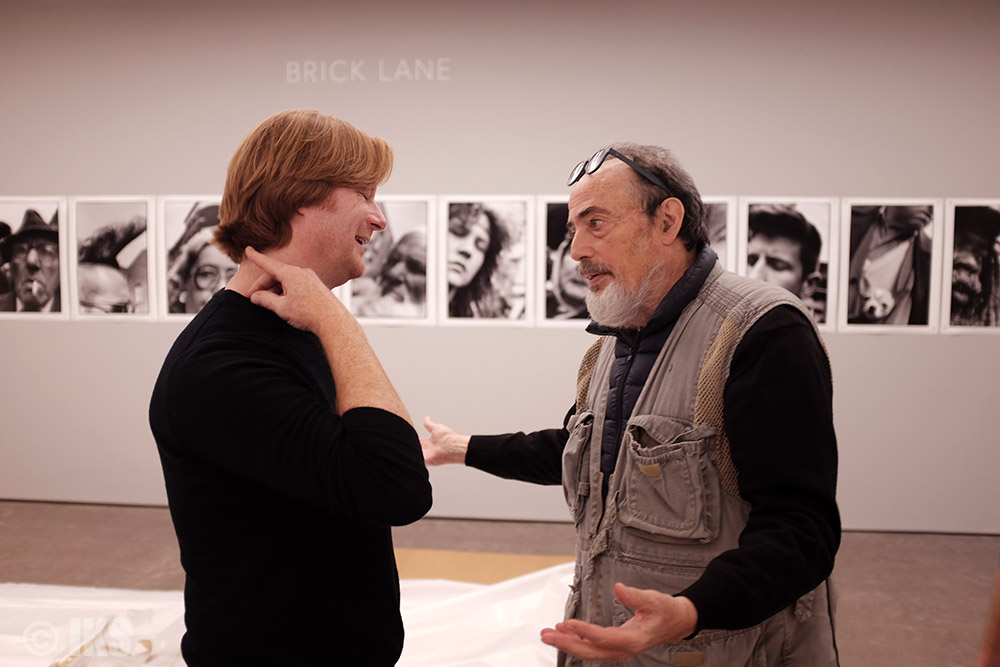 Fotos: Louisa Reiners © IKS-Medienarchiv
News:
K20 presents Museum Global
10 Nov. 2018 - 10 March 2019
Starting from a critical engagement with our own collection, the exhibition "museum global. Microhistories of an Ex-centric Modernism" at K20 focuses on selected instances of a transcultural modernism that is situated beyond the Western canon. With microhistories from Japan, Georgia, Brazil, Mexico, India, Lebanon, and Nigeria (1910 to 1960), the museum interrogates not just an Eurocentric version of art history, but its own perspectives as well.
Serving as a prologue to this wide-ranging exhibition project is the presentation "Paul Klee: A Collection Travelling Around the World". An ensemble of 88 works by Paul Klee, who was defamed by the National Socialists as "degenerate", forms the foundation of the Kunstsammlung. Central to the show are the culturally and politically motivated travels of the Klee collection to nearly 40 places around the world between 1966 and 1985.
Explored in an epilogue, the final exhibition gallery of "museum global", is the way in which, around 1960, the canon of "Western" modernism was expanded via contemporary positions through new exhibition formats such as Documenta, as well as through the intensive collecting strategies of museums.
OPEN SPACE, configured together with raumlaborberlin, will accompany the exhibition. It comprises a stage, a café, a study center and a workshop for silkscreen printing to encourage and inspire encounters and discussions. With an additional entrance, the museum for the first time opens up to the Grabbeplatz as a new public space.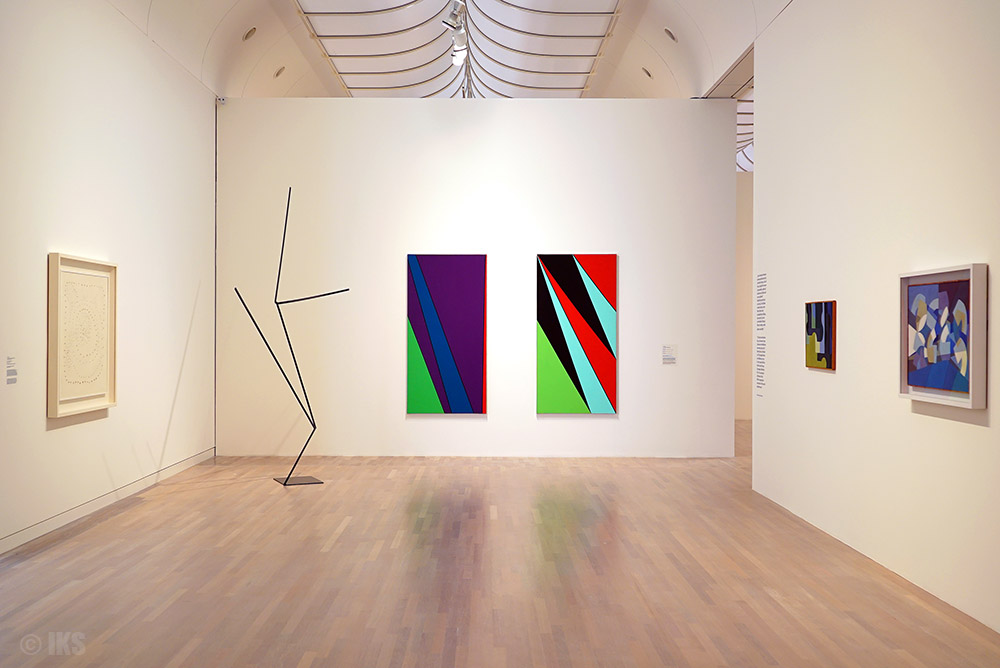 News:
Harald Szeemann at Kunsthalle Düsseldorf
Har­ald Szee­mann. Mu­se­um of Ob­ses­sions
Har­ald Szee­mann. Grand­fa­ther: A Pi­o­neer Like Us
13 Oc­to­ber 2018 – 20 Jan­uary 2019

Two ex­hi­bi­tions about an ex­hi­bi­tion or­ga­niz­er are un­usu­al and as ex­trav­a­gant as their top­ic, the leg­end Har­ald Szee­mann. A na­tive of Switzer­land, Szee­mann re­al­ized ex­per­i­men­tal ex­hi­bi­tions that broke with the con­ven­tions of the time. Through this work, and through his id­iosyn­crat­ic self-im­age as an ex­hi­bi­tion or­ga­niz­er as well as his
man­ner of work­ing with artists, he had a last­ing im­pact on our un­der­stand­ing of the role of the cu­ra­tor.

This wide-rang­ing ex­hi­bi­tion of­fers in­sight in­to the life and work of Har­ald Szee­mann and shows the com­plex­i­ty of his themes, in­ter­ests, and de­vel­op­ments us­ing archival doc­u­ments as well as art­works and films.
We met the Direktor of the Kunsthalle, Gregor Janssen, for an interview for our "99 Seconds of:". Many thanks!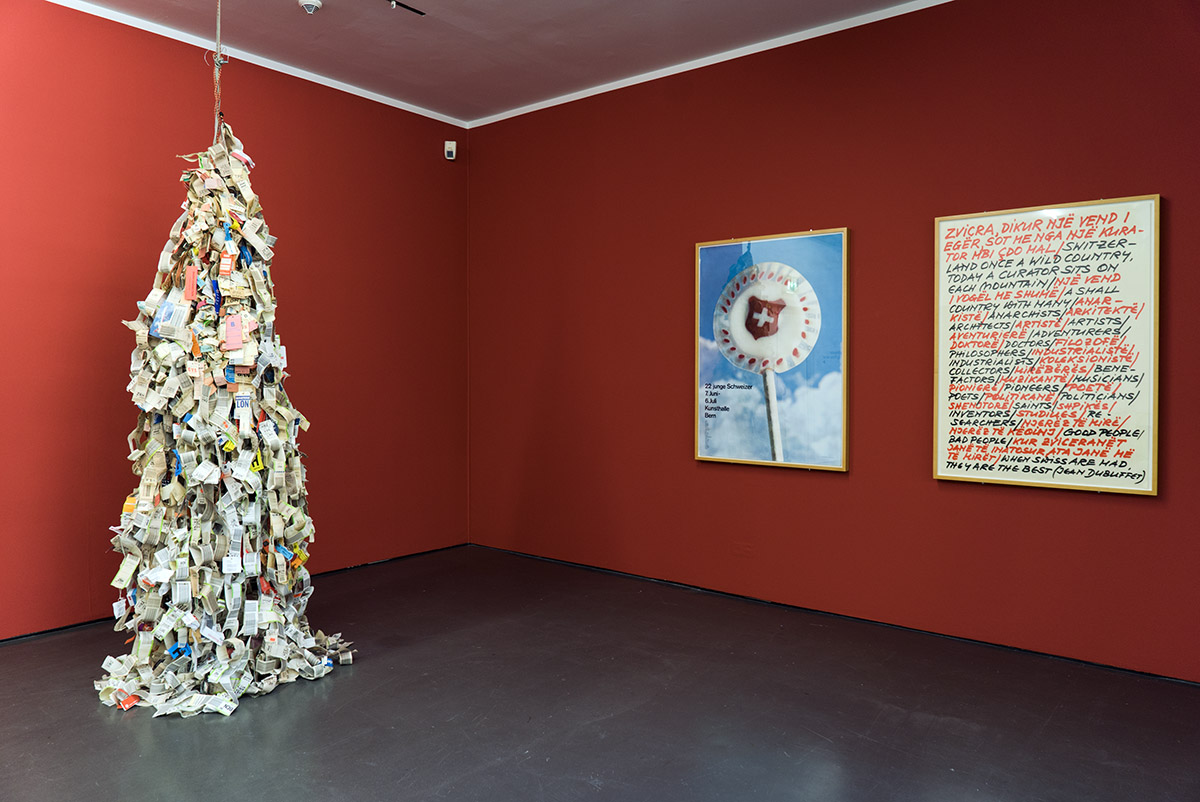 News:
IKS goes Los Angeles #2
Getty Museum / Center for Photographs
The director of the IKS, Ralph Goertz, has visited the Getty Museum and Getty Research Institute to ask for loanings for an exhibition he is planning in 2021. The vintage prints from the 1960s were presented to him by the interims director and senior curator at the Center for Photographs. But at this moment we do not want to make the artist public.
Many thanks for your support!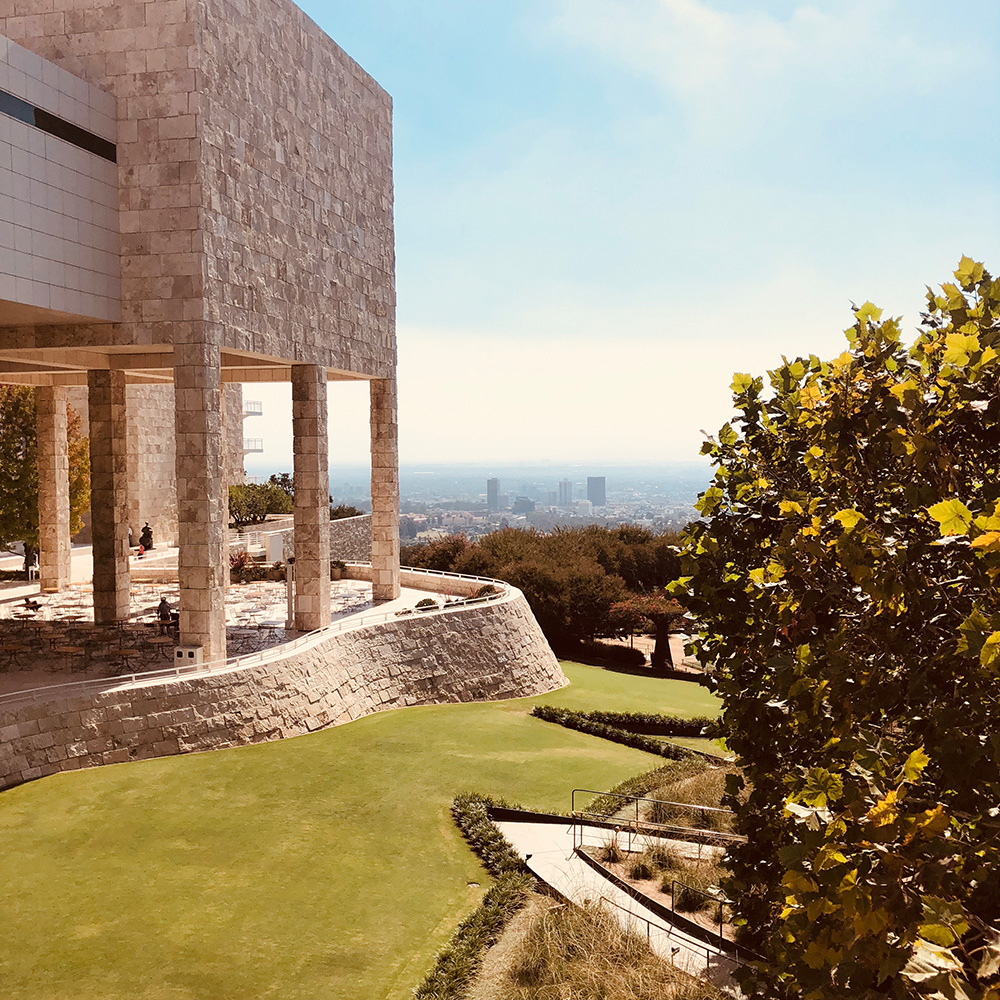 News:
IKS goes Los Angeles #1
IKS produces film for the Historical Museum Frankfurt in Los Angeles.

For the exhibition "Forgotten - why we do not remember everything", which will be on view in the Historisches Museum Framkfurt from March 7th, 2018, the IKS produces a documentary (directed by Ralph Goertz) on the subject of "Remembrance" in Los Angeles.
The exhibition (curated by Prof. Dr. Kurt Wettengl and Jasmin Alley) sheds light on forgetting: the processes in the brain, the forgetting of the past and the present, our fear of forgetting to forget the wish and not to forget the commandment, the non-forgetting-ability and the potential of forgetting.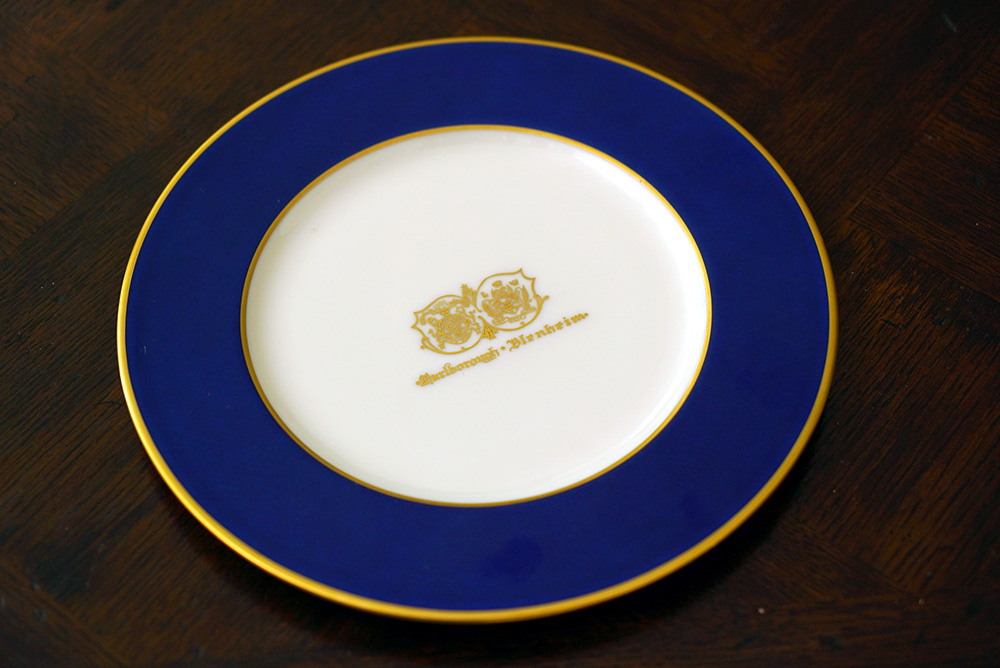 Fig: Collected plate to commemorate the numerous stays at the Marlborough Blenheim Hotel in New Jersey
News:
IKS produces trailer for "Uncannaly Real"
Uncannily Real. Italian Painting of the 1920s
Sept. 28, 2018 – Jan 13, 2019
Museum Folkwang, Essen
The major autumn exhibition Uncannily Real presents more than 80 paintings from Realismo Magico, an Italian art movement from the 1920s which remains largely unknown here in Germany. After the First World War, there was an increasing desire for calm and order, and from 1918 themselves in European and North American art. Germany witnessed the evolution of Neue Sachlichkeit, in France there were multiple neo-classical tendencies, and Italy saw the emergence of Realismo Magico.
We were asked to produce the official trailer. Many thanks.
photo: Cesare Sofianopulo, Maschere, 1930, Museo Revoltella, © Nicola Eccher