Institute for Art Documentation
The Institute for Art Documentation and Scenography promotes, produces and arranges art in the form of documentaries, television contributions and media art installations.
With its more than 400 documented artists since 1957, IKS is one of the largest private media archives of the visual arts in Europa.
IKS publishes artist portraits, often in collaboration with museums and/or television stations such as arte, ZDF-Dokukanal and 3sat, or as in-house productions.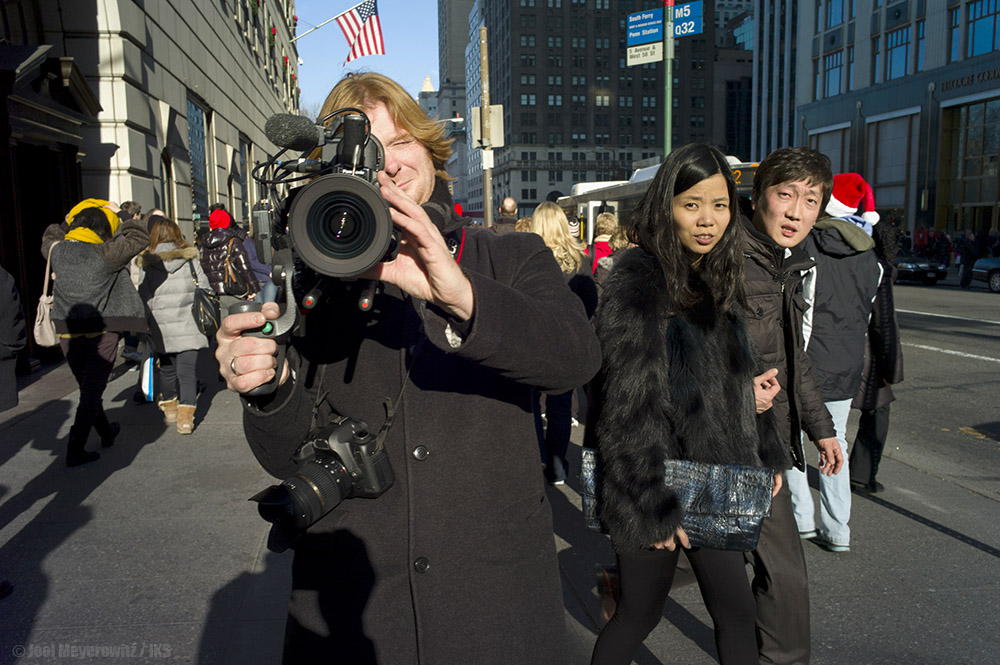 Ralph Goertz filming Joel Meyerowitz on 5th Avenue, New York / photo: Joel Meyerowitz © Joel Meyerowitz / IKS
In close collaboration with artists, museums, galleries and broadcasters we produce different cinematic styles which contains the pure documentary of exhibitions, artist portraits and media-art installations. Digital strategies, tthe scenographic setup of museum exhibitions and consulting curators are another form of content offerings.

Especially for curators and museums we can offer a wide range of artist documentaries on the substantive expansion of exhibitions.
A scientific examination of contemporary art takes place in the areas of "artistic strategies" and "Media and Copyright".
The IKS is the leading company in producing art films with a wide range between art archive, documentaries and cultural/art management.
The IKS was founded by Ralph Goertz who studied Film and Law at the Ruhr-University in Bochum, Germany and made his Master degree (M.A.S.) in Cultural Management and Science of Art at the University of Art and Design in Zurich/Luzern, Switzerland.